Over on Artist Demo Days on facebook, Ali Hargreaves did a few demos on cubism (it is also on you tube here .   Now, although I don't like cubism, I thought I would give the self portrait a go as Ali's finished painting was really good. Cubism uses geometric shapes and lots of straight lines and for someone like me, who likes soft and fluffy, this was difficult.  My hair had grown a lot during the last lockdown and was quite wavy so I used crescent shapes to depict the waves and so that meant it didn't look too harsh and jaggy.  I used  my Bockingford NOT block 300g as I was going to be using watercolour but I should possibly have used a smoother paper to get smoother outlines.  I ended up using a mixture of watercolour, Marvy le Plume pens, Copic pens, Stabilo pens,  Posca  pens, inktense pencils, gold and silver Pilot pens.  In a few places I added a little sparkle using a gel glitter pen and the outline is in black Faber Castell Pitt pen.  The pale colours in some Copic pens don't show up well in the photograph, and the dark English red Marvy le Plume looks almost black in places..
You start by jotting down a few things you like and try to incorporate them into your painting.  You don't have to use them all.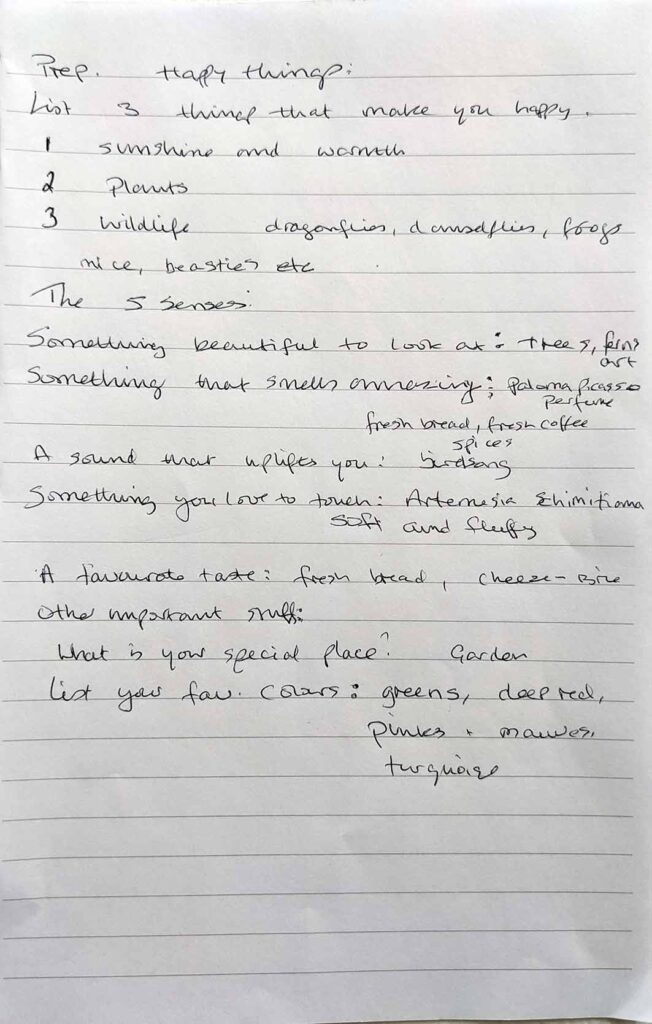 You begin with a soft pencil sketch then go over the outline with a permanent pen.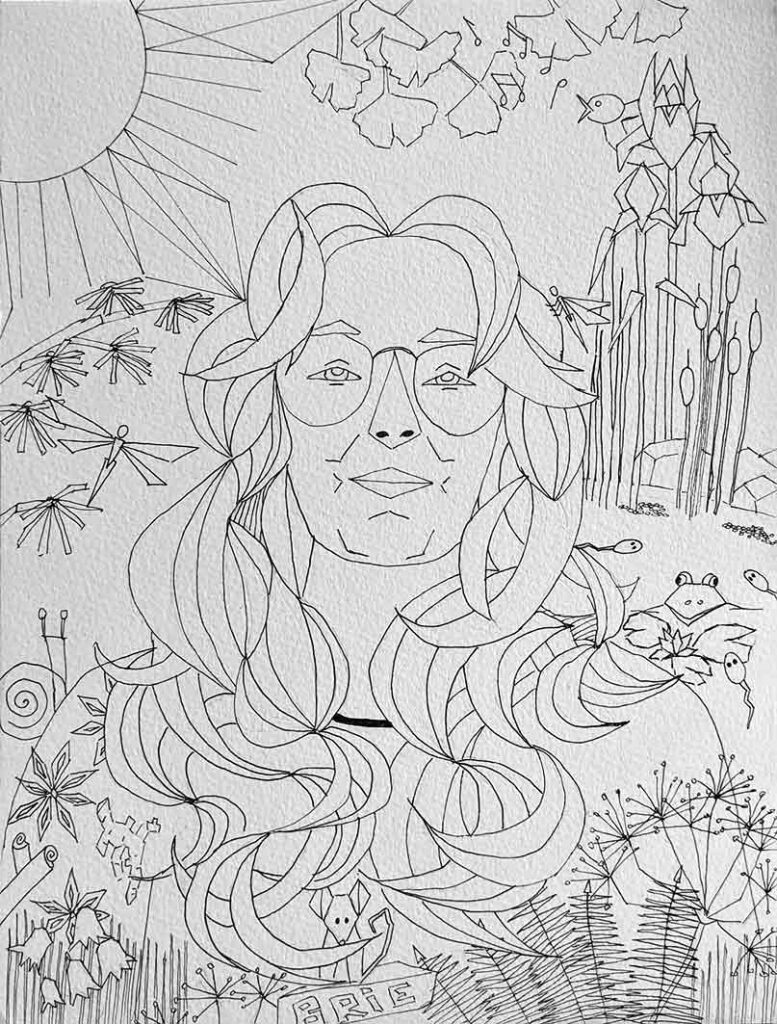 One you have your outline, it is just a matter of colouring in and adding some patterns – great fun.
My abstract self portrait is almost zentangle and not really cubism in my opinion.  At the end I added a bit of sparkle and a few gold and silver highlights but they don't show up on the photo.  The whole process was a lot of fun.
My husband really likes this painting and wants it framed and hung on our wall.  Even though I really like it, I can see all the wee mistakes that I made.  Also I have painted right up to the edges and a mount will cover the detail at the edges.  So my dilemma is: do I start it again using smoother paper and leave a border for a mount, or,  just go ahead and get it framed?  I am quite a lazy artist and don't like the thought of doing it all again, but I don't really want to hang something with mistakes in it.  Anyhooo, there is no rush to make the decision as we are in another lockdown, and as we are shielding we aren't going anywhere.