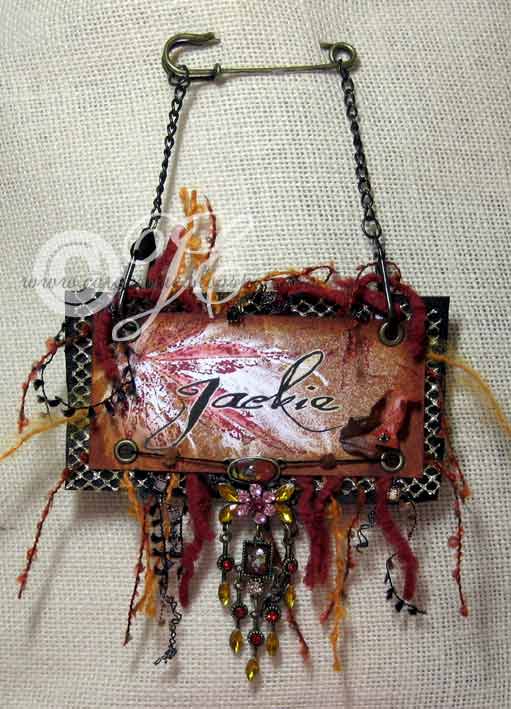 We have a few new members in our Craft (scrapbook) crop and so we were asked to make name badges to help newbies remember who's who.  Mine is a mixed media one  and it really didn't look like this in my mind when I started it.  I had quite a few mishaps along the way and this is the result.
Black leather background, gold coloured gauze, white card with stamping, resist and spray (scrap bit from a previous project), eyelets, mixed fibres, dangle from an old necklace,Tim Holtz swivel fasteners and a kilt pin. Name printed using Quilted butterfly font.  Leaf with the micro ladybird is a pin that Ceara gave me a while back and it just happens to go really well here.
I am looking forward to seeing what all the other name badges look like as we have scrappers, jewellery makers, knitters etc in our craft club.